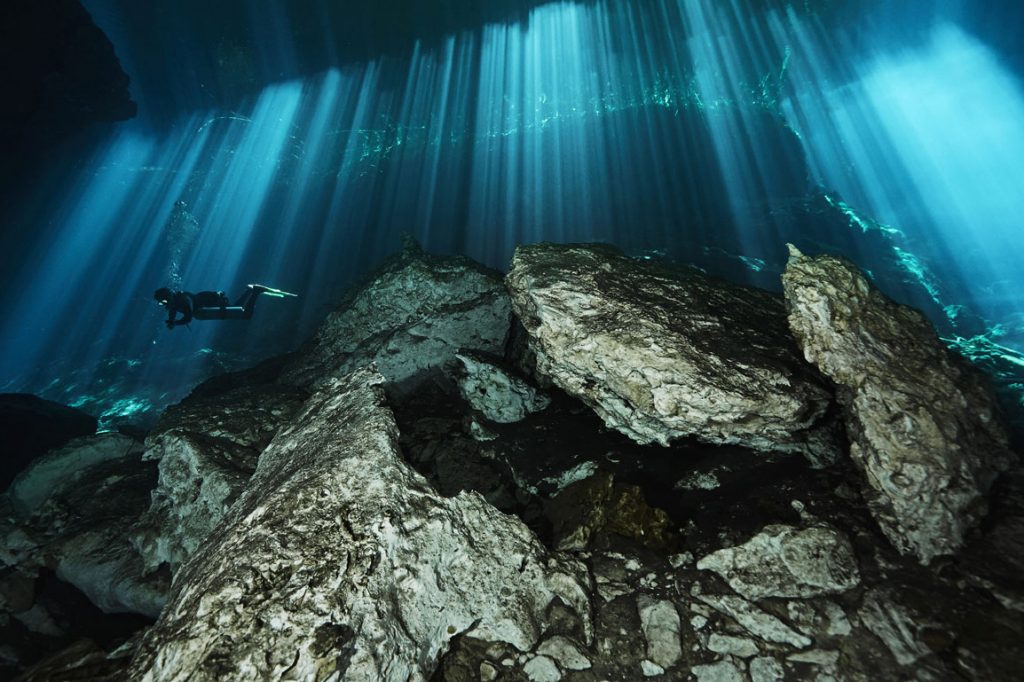 LLA Online is a platform where students can learn the art of seeing and explore their creative side, through a structured learning program. Each course is presented as a series of learning modules, delivered in a progressive order, ensuring that each module is understood thoroughly before moving on to the next.
A module is presented through a video lesson, after which there will be an assignment that will require students to put the lesson in practice. The mentors of LLA Online are alumni of Light & Life Academy and practicing professionals in various fields of photography. They are well versed in the structured, time bound essence of this programme and, hence, will guide each participant through the course by providing feedback on assignments and inspiring them to create better imagery. This is done to ensure that the level of learning and creativity is consistent and at a very high standard.
Each photography course available on LLA Online follows the assignment-process, failing which, the student cannot progress to the next module/complete the course. This principle helps ensure that the knowledge of each aspect of photography is thorough and sound.
The courses are available in nine Indian languages (Bengali, Gujarati, Hindi, Kannada, Malayalam, Marathi, Oriya, Tamil, Telugu) besides English.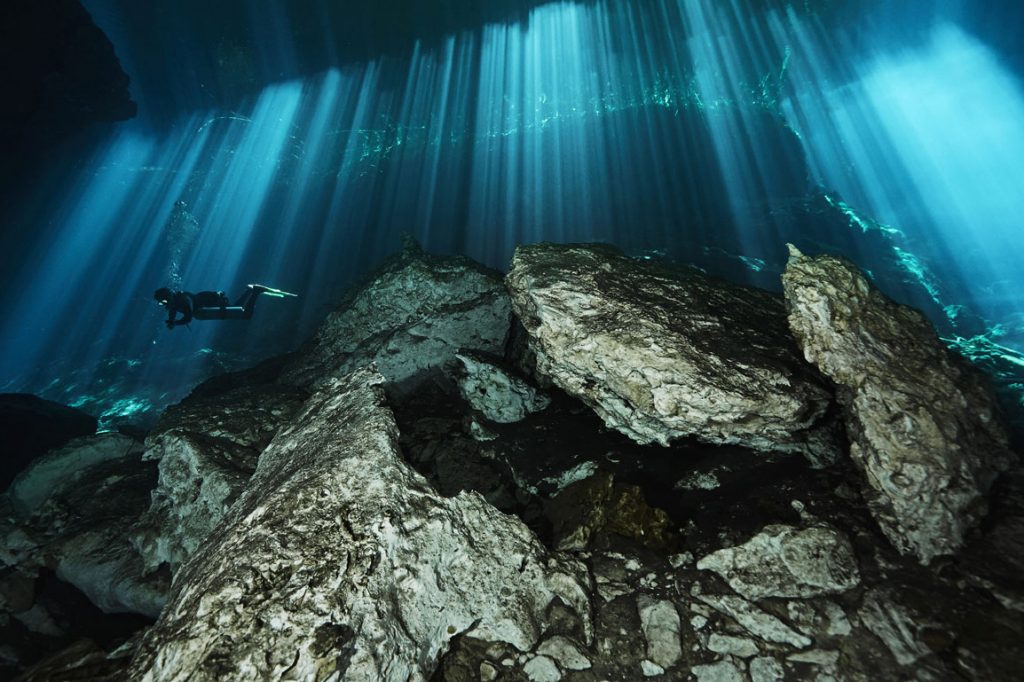 THE STORY BEHIND LLA ONLINE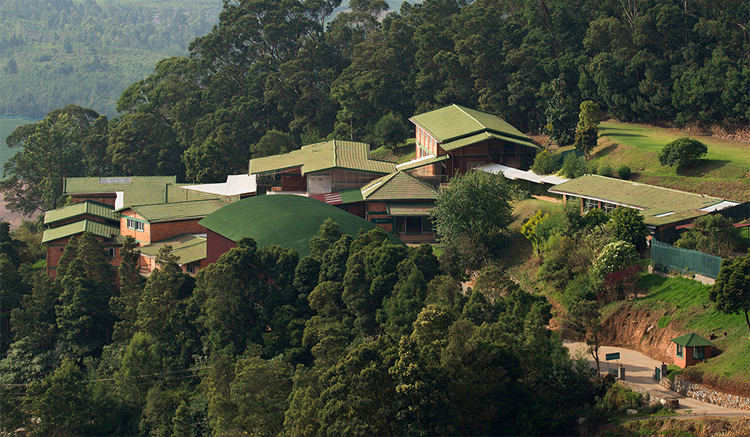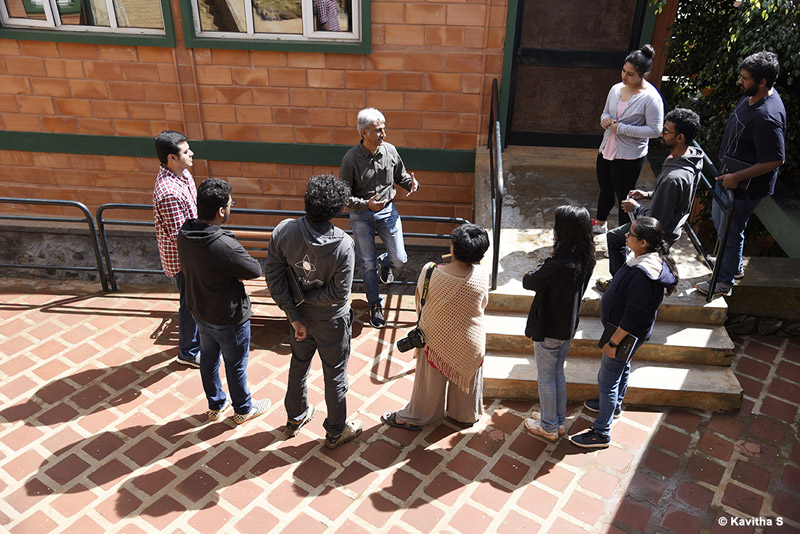 THE STORY BEHIND LLAONLINE
Among the first to come back to India, after a degree in photography at the Brooks Institute, California, USA, and working in Hollywood with some of the biggest names in professional photography; Iqbal Mohamed realised how fortunate he was to have had all these breaks.
Iqbal practised his art making a mark in the advertising world in Mumbai and Bangalore, winning laurels; national and international. Practically every day, aspiring photographers used to walk into Iqbal's studio for inputs on improving their photography skills. The results they shared with Iqbal made him realise the pressing need for an institution to teach professional photography in India. With the active support of Anuradha Iqbal, Light & Life Academy was set up, the first full-facility, professional photography institute in the country, in 2001.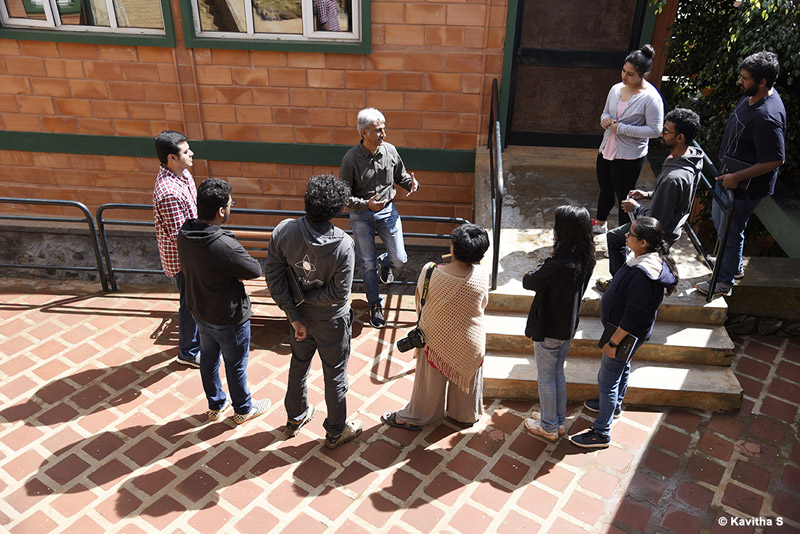 Light & Life Academy has, in the last 17 years, added to the talent pool of professional photographers, who have raised the bar and carved a distinctive space for themselves in the industry winning awards both nationally and internationally.
Visit www.llacademy.org  &  www.iqbalmohamed.com
Both Iqbal and Anuradha nursed a dream of reaching out to a rapidly increasing pool of aspiring photographers across the country. The first effort in this direction was made with the book on Portrait & Function Photography, published in eight Indian Languages, apart from English. This was enthusiastically received, with request for more such initiatives from our end.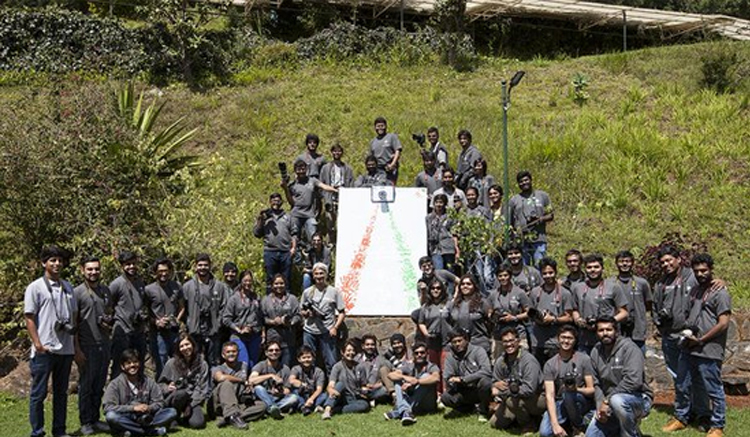 With a rich experience of imparting knowledge at Light & Life Academy and the technological advancements now available, they feel time is ripe to reach out to an even wider audience with quality education in photography.
Enter LLA Online, an initiative from the heart, to connect with audiences with little or no access to photography education, in a form that they could relate to, for improving their ability to express themselves creatively. The programme has been designed by Iqbal Mohamed, the perfectionist with all the passion that he always has for anything to do with photography.
What makes the LLA Online programme really special, is the overwhelming and enthusiastic support of the LLA alumni, who have not only helped put the programme together, but will be guiding the participants, tapping into their personal experience to help the participants unlock their creativity.
LLA's mission is to provide a platform and the necessary input/knowledge/guidance in order for participants to discover, nurture and showcase their creative side.
Iqbal Mohamed is one of India's leading Advertising Photographers. The Brooks Institute alumnus also holds a Bachelors of Arts degree in History & Political Science from the famed Loyola College (Chennai) and an MBA from the University of Madras. In his career as a photographer, he has shot many campaigns for various National and Multinational clients, including Ford, Toyota, FIAT, Taj Group of Hotels, Colour Plus, Ponds, TVS, Timex, Reebok, GE, BPL, Coca Cola, Ashok Leyland, Cairn India, Tamil Nadu Tourism, etc. He has also worked on a number of social awareness campaigns.
"Portrait & Function Photography" by Iqbal, is the first book of its kind to be published in eight Indian languages besides English, to reach photography education to the masses. His book "Vibrant at 1000" that commemorates the 1000-year old Thanjavur Temple, has been much appreciated. He has also photographed for two coffee table books on the UNESCO World Heritage citing – "the Nilgiris Mountain Railway" and "Chola Architecture" amongst others. Iqbal's work in the world of photography has fetched him much acclaim, both popular and in the form of awards.
Iqbal Mohamed is the founder of Light & Life Academy. His contribution to photography education too has been much appreciated and awarded. His mission is to motivate more people to take up photography as a form of expression and creativity.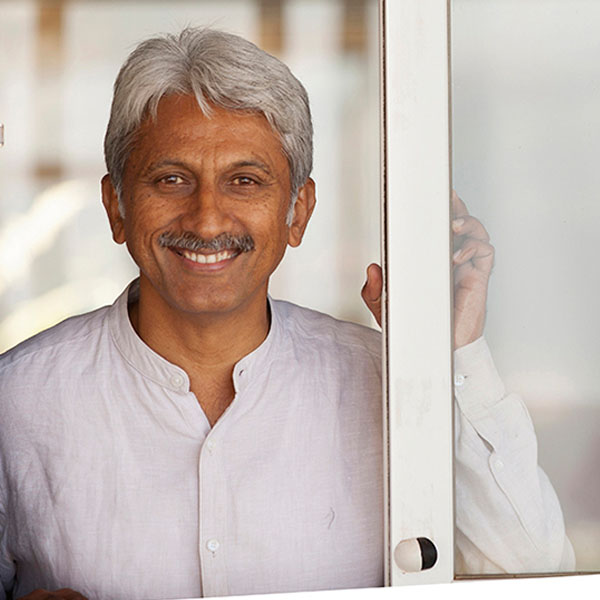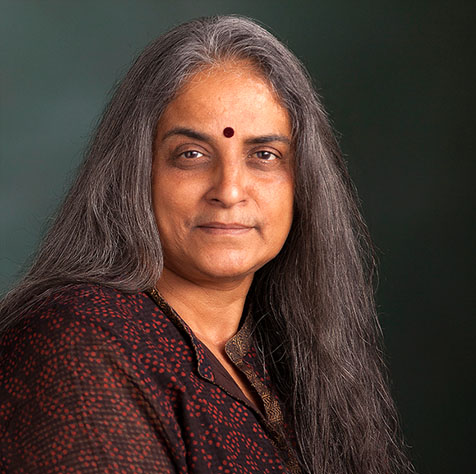 While Iqbal is the creative force behind LLA Online, Anuradha is at the helm of planning and operations. A marketing and advertising professional with over a decade of experience, Anuradha has handled planning and creative for national/multinational accounts winning awards along the way. She is the co-founder of Light & Life Academy.
Anuradha is a graduate in commerce and post-graduate in economics from Mumbai University. She has a Diploma in Advertising and Marketing and has attended a number of management training programmes, nationally and internationally.
Anuradha is dedicatedly active in various Environmental Preservation and Social Awareness programmes. Her cherished dream is to reach out to children through art and help them enrich their lives.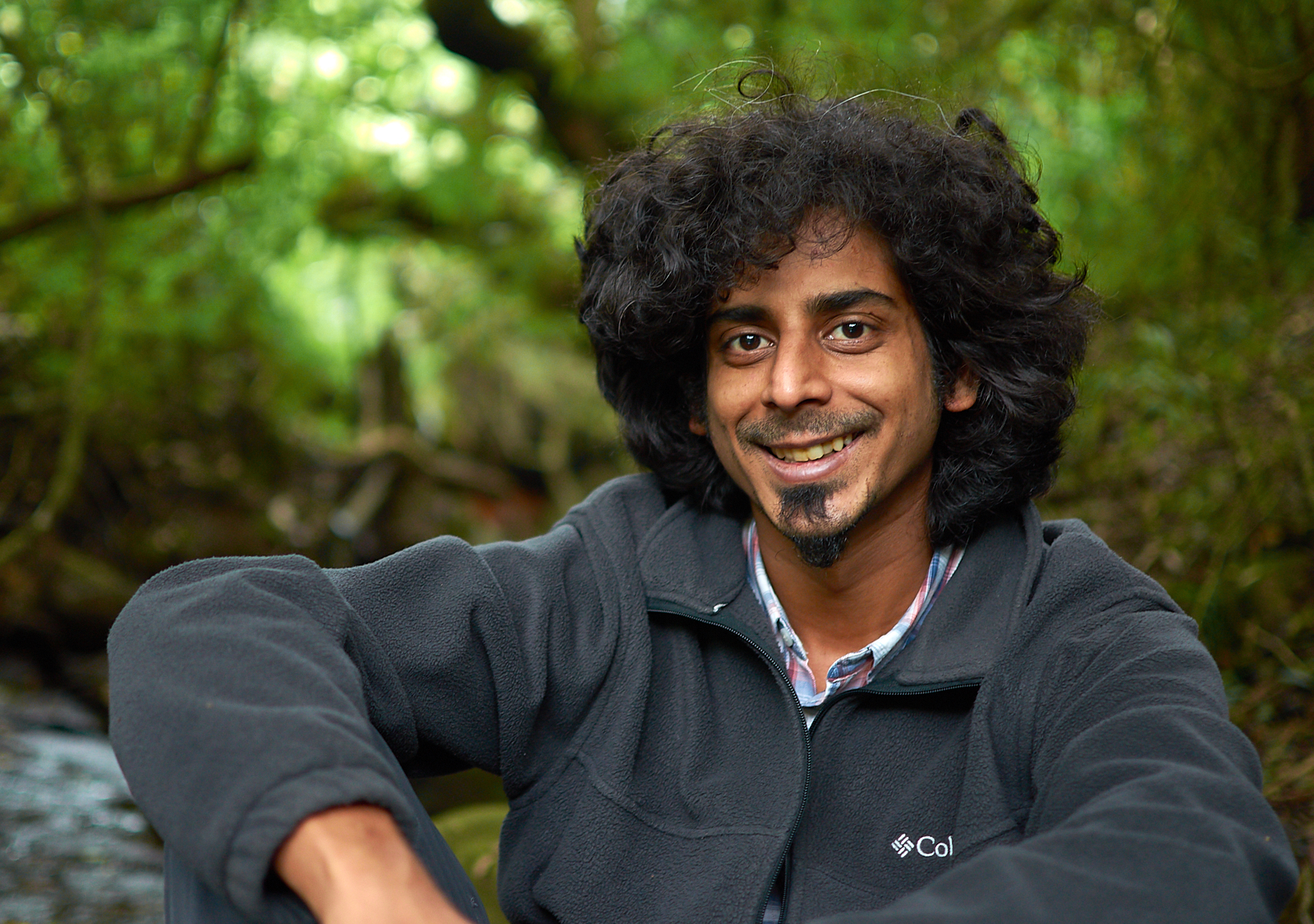 How people think, why they behave in a certain fashion, what makes communities tick, what causes discord, what brings people together and what makes them fall apart? All of these were fascinating and the reason why Prahalad chose to study Psychology. From studying individuals, Prahalad moved on to communities while he did his post-graduation in social work, majoring in Medical Psychiatry. To be able to bring people together in harmony became an agenda.
Drawing upon the learning experience from hanging out with photographers like Iqbal Mohamed, also working with Iqbal, helping out at photography workshops for school children as well as college students, made him realize that a photograph can break communication barriers easily because it is a universal language with very little scope for miscommunication.
From there, the idea evolved that made Prahalad join hands with Iqbal Mohamed & Anuradha, to see how photography can be used to help people express themselves. Taking better pictures helps communicate better. LLA Online photography education programme will hopefully help realise these objectives.
Like Light & Life Academy's professional photography programme and India's first book on photography in 8 languages, Portrait & Function Photography, LLA Online photography program is also a pioneering effort.