Light Part Two - Get Creative with Photography
To gain a better understanding of this module, it is recommended that you first complete Light Part 1
Light Part 2 will delve deeper into the first of 6 qualities of light, Direction of Light. Since Direction of Light is fundamental to understanding the concept of Light itself in Photography, it has been divided into 2 modules, Light Part 1 and Part 2. Here's a snippet of what you will learn in this module.
10 reasons that make the LLA online course special
Designed by Iqbal Mohamed: This online photography course is designed by Iqbal Mohamed, a renowned professional photographer, who pioneered professional photography education in India, setting up the Light & Life Academy. This gives courses on LLA Online technical depth and clarity. Read more about Iqbal Mohamed.
Structured programmes: The learning takes place in a step-by-step manner, ensuring that everyone learns in a systematic manner, LLA Online is committed to ensuring that the participants progress in a way that will enable them to express their creativity.
Practical application: The online photography course takes participants beyond theory and ensures that every aspect taught is followed by an assignment, with a specified time frame to practically shoot and submit images for review. This fosters a deeper, more intricate learning of the subject.
Mentor feedback: An exclusive team of our alumni, who are practising professional photographers, will review the assignment submitted and offer guidance to help improve your work. Interestingly, through the programme, rather than being assigned to a single mentor, various assignments are likely to be assessed by different mentors.
Peer group review: Every online photography course participant also has the opportunity of reviewing the work of the other participants in the forum. A major part of online photography learning will happen through these forum interactions, making it wonderfully motivating
Multiple languages: This online photography course is offered in nine Indian Languages (Bengali, Gujarati, Hindi, Kannada, Malayalam, Marathi, Oriya, Tamil, Telugu) apart from English This will help participants learn in a language that is most comfortable for them.
Rigorous, more in-depth learning, inspired by LLA: After 17 years of honing the ideal classroom environment for photography education at Light & Life Academy, LLA Online strives to bring the same online! This online photography course is a rigorous one. Over the years, we have experienced that Optimal learning among participants happens when one sets aside time every week to commit to the course.
Experience with diversity: LLA Online draws from a reservoir of experiences in imparting knowledge to a whole generation of professional photographers, through the courses at the Academy. This helps anticipate the needs of participants from various backgrounds
Completion certificate: Once you have progressed through all the required assignments, meeting the requirements, a certificate will be awarded by LLA Online to signify this achievement
Membership of the LLA Online Club: Every participant who is awarded a certificate of completion will automatically qualify to become a member of the LLA Online Club. This will give you access to the entire LLA Online family with regular updates that will add to your learning and information on upcoming courses/Vlogs.
Guide to the Program
You can enroll for the programme at any time. Once you enrol, the programme will begin on the first Monday following your enrolment. At the time of enrolment, you will be given access credentials (username and password) to your account on LLA Online and you will be placed in a group (of other participants starting with you) for discussion and feedback.

On the first Monday, following your enrolment, the first session will be made available on LLA Online. The content could be in the form of a video and/or PDF(s) and/or a multimedia presentation.) Based on the course content of the session, you will be given an assignment. Each assignment will require you to take a set of images and upload them onto the group forum latest by 11:59 PM on the following Sunday.
For Example: If you start the course on Monday, 18th of September, you will have to upload your pictures onto the forum by 11:59PM on 23rd of September (Sunday).
Important Note: You can upload only ONE IMAGE per Assignment. You have to choose your best image and upload it.

How the Forum Works
1. You can upload the image you have shot for the assignment anytime up to Sunday Midnight under the specific assignment heading.
2. You can view everyone else's image posted on the forum.
3. You can rate others images of your choice from 1-5 stars, 5 being the highest.
4. You can also comment on any image that you choose to, on the forum.
5. You can post queries for discussion among the members of the forum and also for the LLAOnline team to answer.
6. You have the option of shooting again and replacing any image that you have uploaded before the deadline for that assingment.
7. Mentors will answer queries raised and will give feedback to the group on the forum.
8. Work submitted by you will be graded and posted on the forum by the following Wednesday.
Important Notes:
All content will be given in 9 different Indian Languages + English
*All Feedback, Forum discussions and queries will be in English only
Feedback by Mentors
Mentors will review the images posted by the entire group. They will identify common themes that serve as relevant critique for the group and provide feedback accordingly. In addition to this, the mentor will address queries,
relevant to the course content in consideration
, that are raised on the forum.
Once the mentors have evaluated the images, feedback will be presented on the forum. All group members will be able to view every participant's performance on the assignment. A core tenet of our pedagogy is to encourage learning from the work of the group peers. This helps you improve, both individually, and collectively, as a group.


One of the following will happen after Mentor's evaluation:

a) All approved images will be given a pass mark, with grades A,B or C (A being the highest).

Or

b) The images that you have submitted may not be approved by the Mentors (If you do not get the minimum requirement of Grade (C), in which case, it will be marked as RS which means Re-Shoot. The mentor feedback will give you the reason for re-shoot and how to get it right the next time. In this case, you have to re-submit a new image for the previous week's topic along with the submission pending for the current week's topic.
Note: ONLY ONE RE-SHOOT OPPORTUNITY WILL BE GIVEN PER TOPIC TO YOU. IF YOU FAIL TO PASS AFTER RE-SHOOT, YOU WILL ENJOY ALL THE FACILITIES PROVIDED BY THE ONLINE PROGRAMME, HOWEVER, YOU WILL NOT GET A CERTIFICATE FROM LLA Online.

Or

c) If there is a non-submission from you for whatever reason: You have the option of requesting for an extension, providing adequate reason for the non-submission. This request is then sent to the Administration, that will arrive at a decision on whether or not the extension will be offered, based on the reason for non-submission and will also brief you on how to continue with the course.
A certificate will be provided at the end of the programme only if you have met the passing criteria for each session.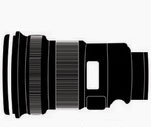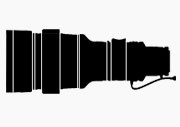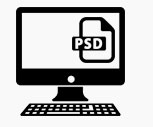 INTERESTING FACTS

OVER
500 IMAGES
CONTRIBUTED BY
90 PROFESSIONAL
PHOTOGRAPHERS

198 PROFESSIONALS
WORKED ON THE PROJECT

THREE YEARS
IN THE MAKING

BUILT ON 17 YEARS
OF PROFESSIONAL PHOTOGRAPHY EDUCATION